Use candles to commemorate
Commemoration
Forever in the hearts. Saying goodbye makes you affected and is one of the most emotional and disturbing events in life. But death is part of life like light is part of the sun. It comes suddenly or slowly, is unexpected or predictable. Our products support you in all phases of mourning and commemoration.

Valuable memory
So it is our thinking that helps us deal with loss and grief. Power of our thinking turns a painful farewell into a loving memory, an eternal bond and an appreciative memory.
Indoor memorial candles in a glass
The grave of a loved one is often considered a central place for grief and remembrance. But not everyone in mourning is able to spend as much time as desired at the grave of their loved ones. Be it because of the living situation, be it for professional or health reasons. The Hofer indoor memorial candles create, like a rainbow, an emotional bridge that overcomes spatial and temporal boundaries.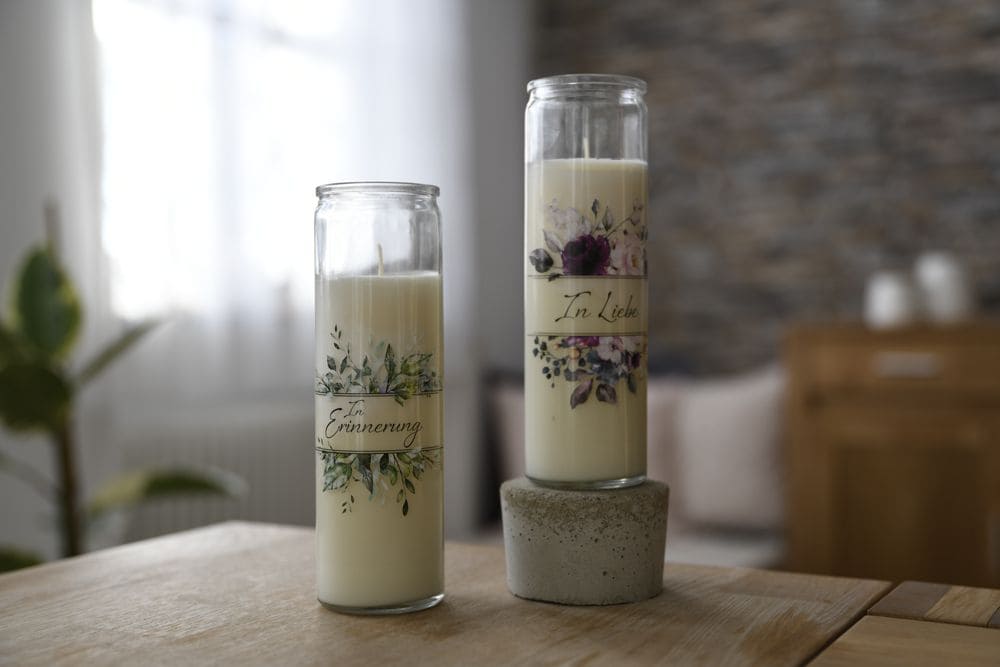 Follow us on our social media channels
Follow us on facebook and co and stay up to date!